In the gloom of her kitchen, Halyna Bereznitska prepares the Christmas meal.
Russian attacks on the energy grid have left many here in Kyiv reliant on the intermittent power of a generator.
The celebratory dinner is low-key and there's plenty to eat – but her husband and son are fighting on the front lines.
Putin 'prepares to mobilise 500,000 troops' – Ukraine war latest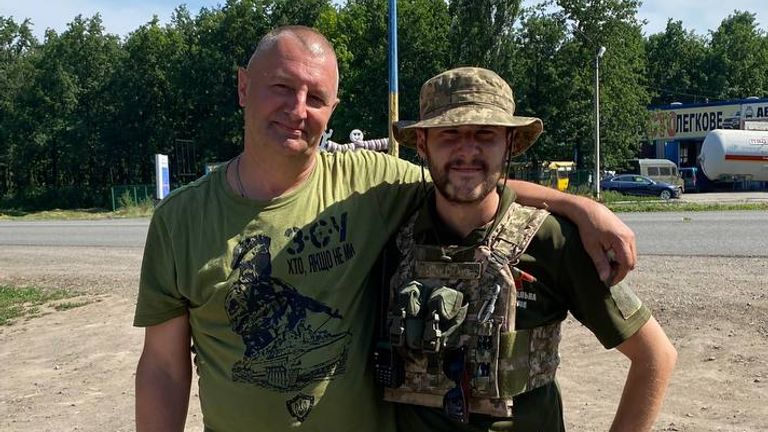 They watch videos their loved ones post on TikTok as a way to stay in touch, but at this time of year the absence is painful.
"When my child went to war, my world was turned upside down," Halyna says.
"I was asking my husband to please stay home because we would feel calmer. But he said: 'My child is over there, I can't be at home'."
Her son Oleg's fiancee, Natalya, does manage to get through on the phone, which she lays down on the table on loudspeaker.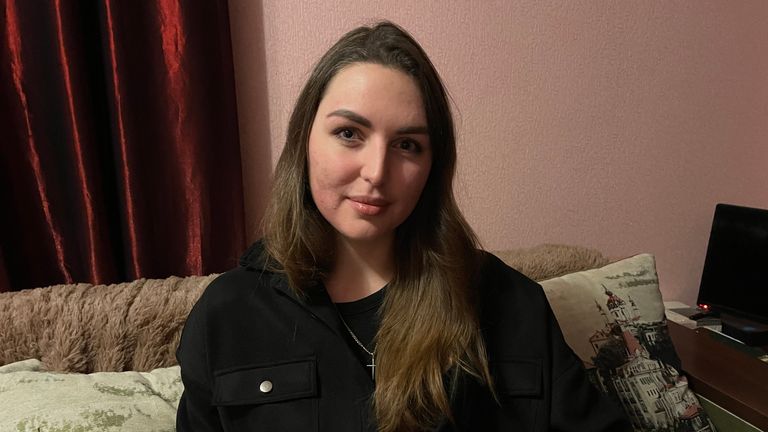 The network is patchy but a couple of minutes is enough to connect and lift the festive mood.
"All holidays this year have been like this – it doesn't feel like a holiday," she says.
"The exception was New Year because Oleg had his first holiday and it was a really great present."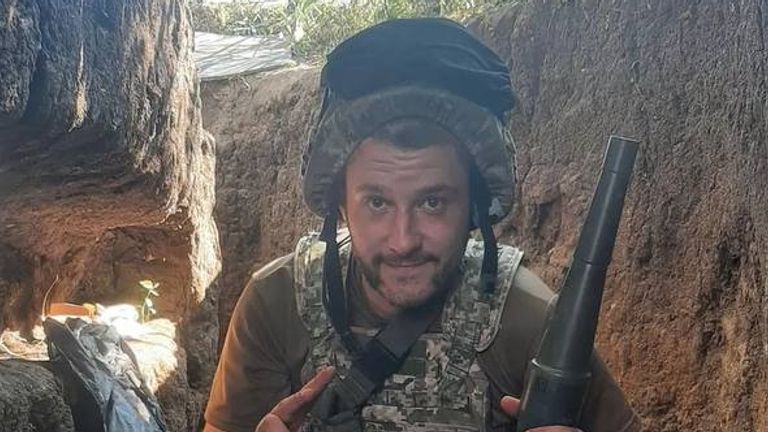 Read more:
Dismissed as cynical ploy, Putin's ceasefire is useful at home for different reason
How Ukrainians are doing Christmas differently this year
The strain of nearly a year of war is felt most strongly on the day of Orthodox Christmas.
But even in the churches, you can hear the unity and defiance in people's voices as they sing, and in the words of the sermons.
In the cathedral at the Monastery of the Caves in Kyiv, the service is for the first time conducted by the Ukrainian Orthodox clergy.
The Russian Orthodox Church is an outcast among the congregation, reflecting another break with Moscow.
Click to subscribe to the Sky News Daily wherever you get your podcasts
The schism, which started in 2014 after the annexation of Crimea, has only deepened after last year's full-blown invasion.
Centuries of tradition are another casualty of this war.
But as they watched outside on big screens, worshippers reflected on what they have lost in this year of violence.
"It's really hard to celebrate the birth of Christ when a lot of Ukrainians are dying, especially children, and also my friends and my classmates," says a worshipper called Natalya.
This has been unbelievably shocking and difficult year for Ukraine.
Vladimir Putin's war of aggression has broken families and caused immense pain.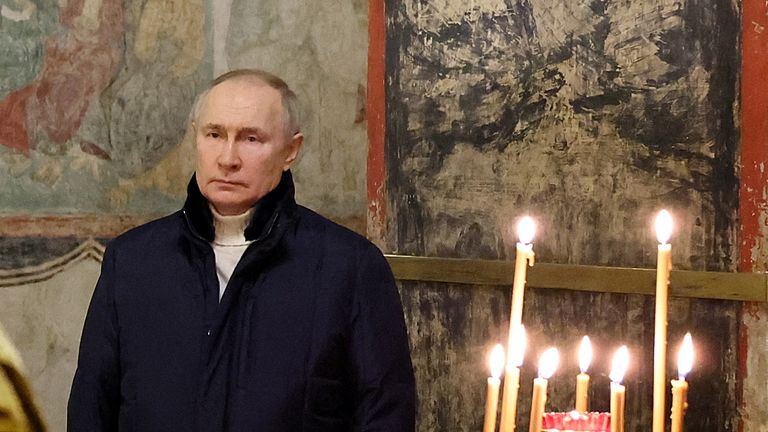 In Moscow, the Russian leader looked uncomfortable as he posed for state television at a service inside the Kremlin.
Isolated and heavily sanctioned, the war he started shows no sign of ending and the festive ceasefire he commanded has been dismissed as propaganda.
But in Ukraine, there's hope with people praying for a swift victory and the return of their occupied lands.